Pick your parcel up from a local shop at a time that suits you.

Our Click and Collect with ParcelShop service is a really convenient way to get your order. It's free for orders over £50 and £1.99 for orders under £50.
What is ParcelShop?
ParcelShop is a new service that allows La Redoute customers to have their parcels delivered to a local shop.
This is ideal for customers who are not at home due to a busy schedule or don't have a safe place for the Hermes couriers to leave their parcels.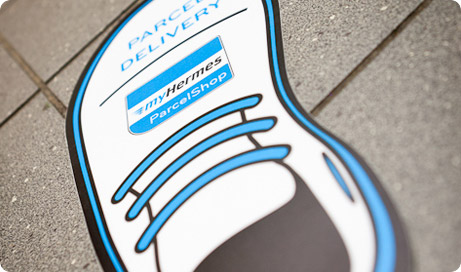 Can I have large items delivered?
Parcels need to be within the acceptable dimensions for the ParcelShop deliveries. Any that exceed these will be returned to Redcats. These are the size and weight limits accepted:
Weight - 15kg
Length - 120cm
Combined Dims -225cm (1xL+2xW+2xD)
Why use ParcelShop?
Convenient - pick up your parcel on your way to and from work
Added security - leave your parcel in a secure shop rather than in the garage or porch
Customers with secure grounds, sheltered accommodation and high rise flats with security codes would benefit from the ParcelShop facility
How to use ParcelShop
Choose click and collect with ParcelShop when you checkout. Choose your preferred ParcelShop from the list
You must provide your mobile number when you order so we can text you when your parcel is ready to collect
Collect your parcel at a time that suits you. Your parcel will be held for 10 days so make sure you collect before it's sent back to us