It's been a long winter, but with summer firmly in sight, there's no better time to tend to your garden. Even the tiniest outdoor nooks – be they balconies or rooftop terraces - can be inspiring spaces with a bit of imagination and some TLC.
Not green-fingered? Not to worry – this is all about styling your zone with the same consideration that you might apply to making over your lounge or bedroom (so pop those gardening gloves down!).
Tap into the Rattan trend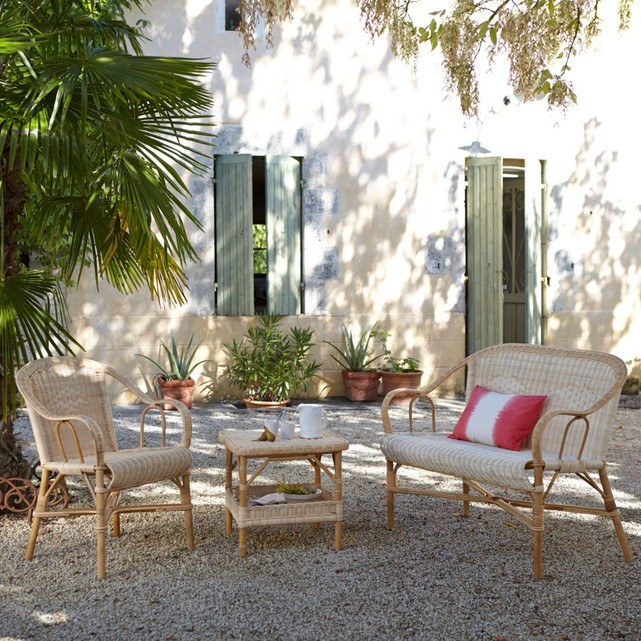 Looking for an outdoor furniture update? Make a beeline for rattan. The retro appeal of woven wicker is enjoying a moment and provides not just comfort, but that cosy element of bringing the inside outside - which chunky wooden alternatives just can't replicate.
Layer French bistro-style chairs with blankets for cool nights (just like they do alfresco at Parisian cafes) and complement with netted hanging planters from brackets intended for hanging baskets. Plus, rattan pieces just get better with age, so you needn't be precious about keeping them immaculate.
Go Green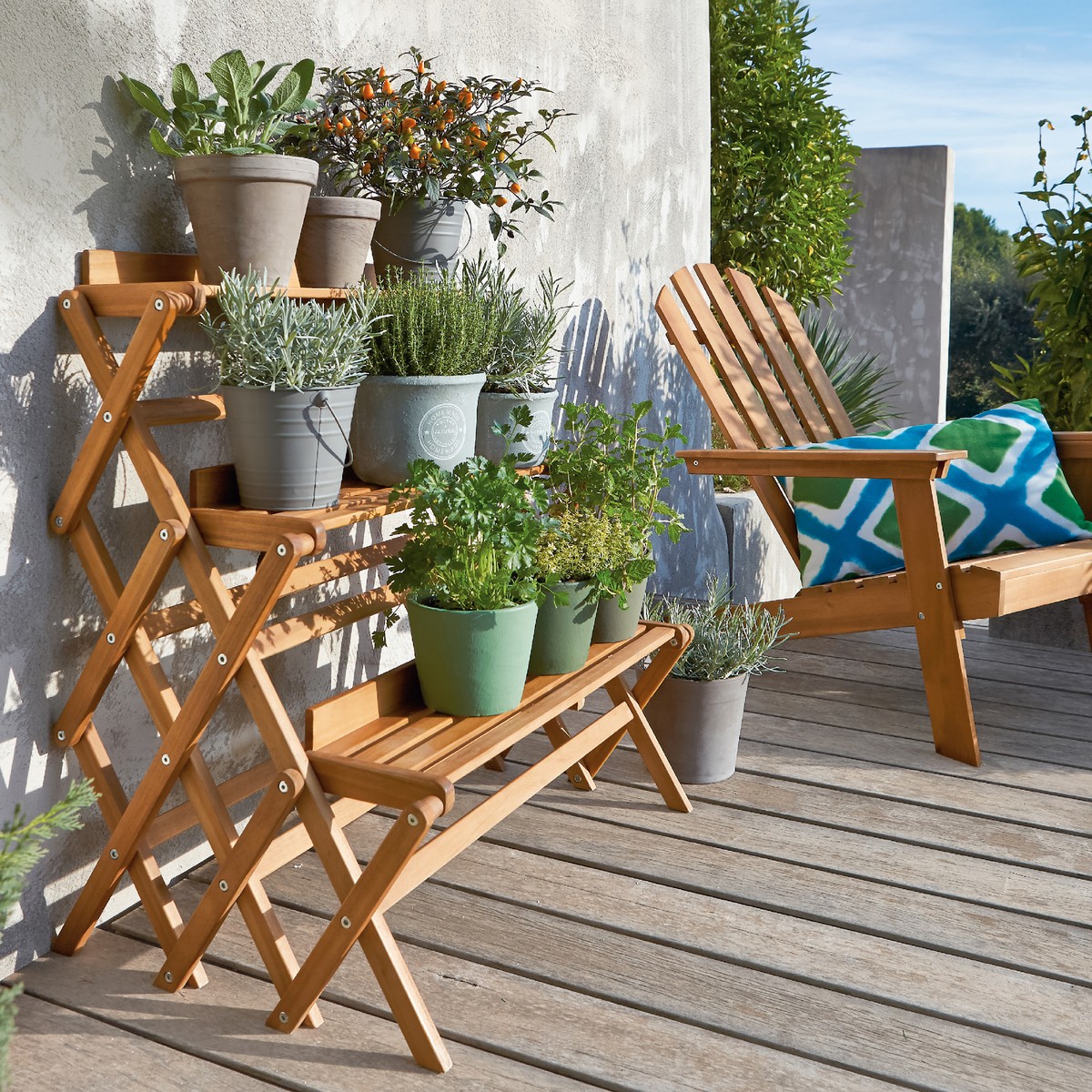 If you're not horticulturally gifted, cheat by investing in pre-potted plants from a garden centre. How you present them will make all the difference, which is where plant pots, stands and hanging planters come into their own.
Park any notions of a co-ordinating theme at the door; the way to create an enchanting oasis is to fuse a variety of finishes alongside one another. So don't be afraid to mix ceramic pots alongside matt marble planters and macramé hangers. Different levels also help soften spaces, so a purpose-built, multi-level unit is great for positioning pots along.
...And Relax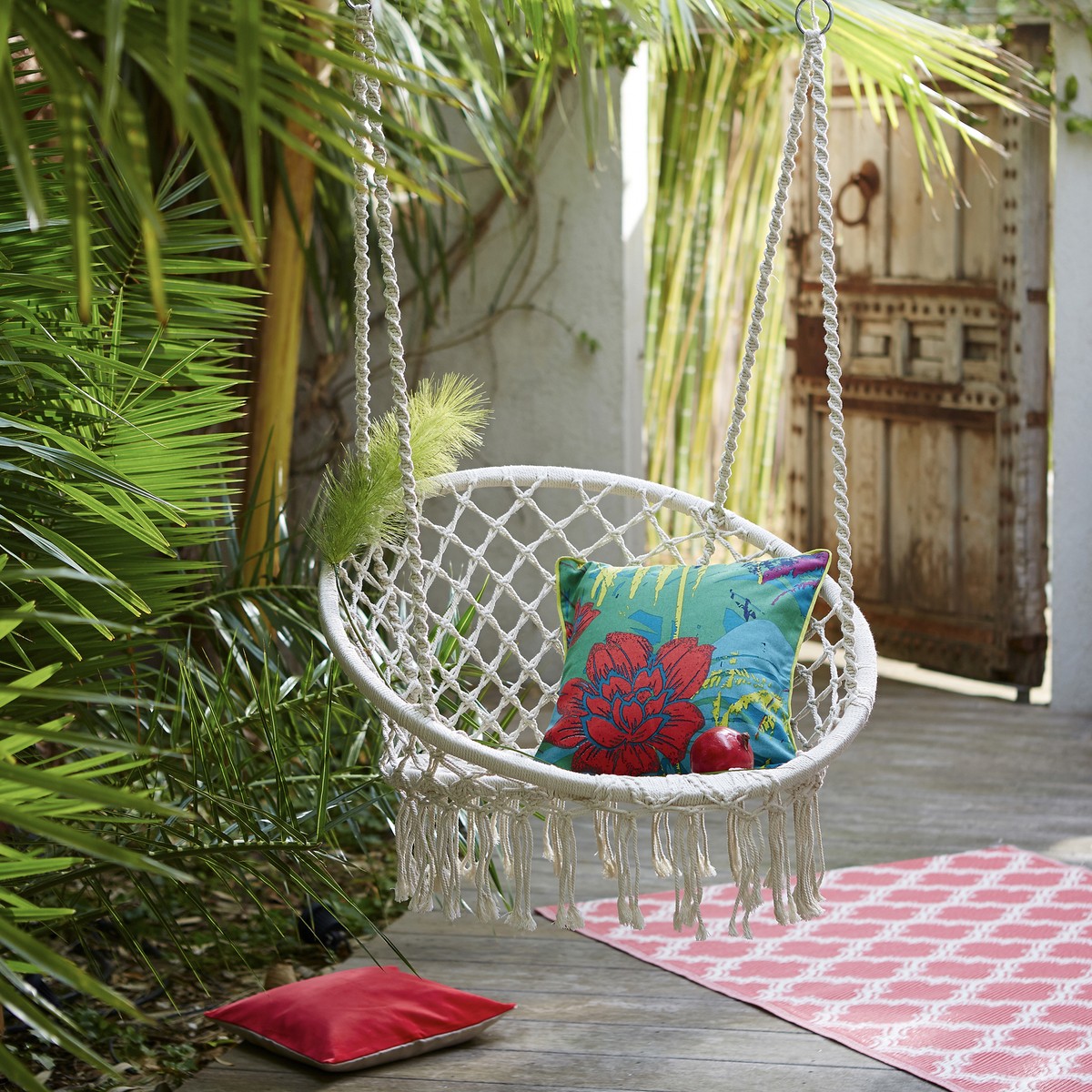 How many times have you wanted to bring a hammock back from holiday to loll around in? Well now you can. A swinging seat or traditional hammock are perfect for adding tropical vibes to your little slice of outdoors, making your garden a private haven in which to relax. Try this swinging hammock chair for ultimate garden relaxation.
If space is tight, comfortable chair and table sets will create the perfect setting in which to enjoy a morning coffee the weekend papers - not forgetting a sunshade or parasol for the midday sun. You've earned this – so reward yourself with an appealing zone in which to unwind.
Add some WOW factor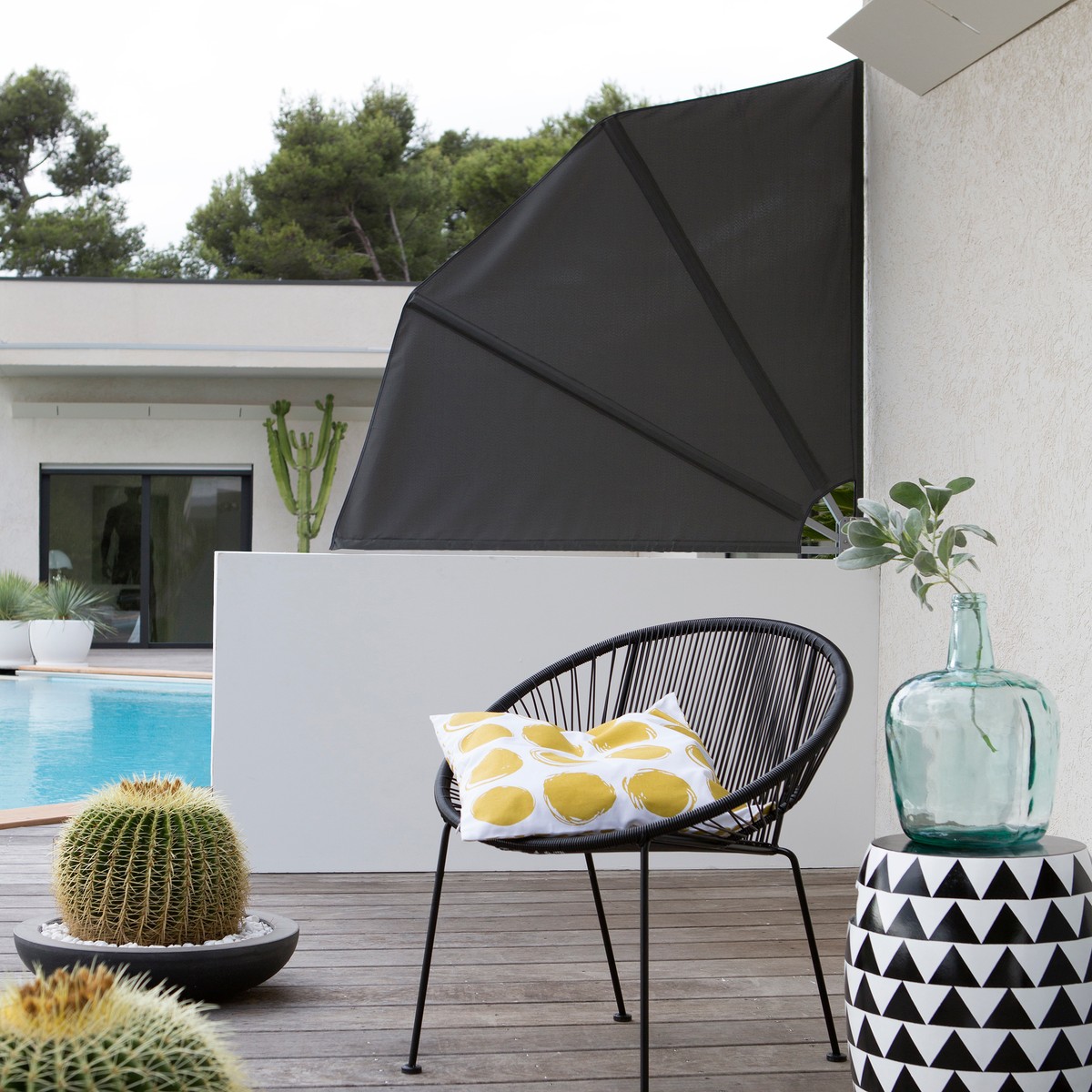 Create an impactful space by curating garden furniture and soft furnishings that really speak to you, and don't be afraid to blend different styles together. Blue and white striped deckchairs reminiscent of Mediterranean beaches or statement wicker garden chairs; metallic planters that'd look at home in Ibiza; graphic side tables made for holding cocktails… the more eclectic the mix, the more unique your space – no matter how tiny and lacking in light - will become. Get experimenting and listen to the compliments roll in.